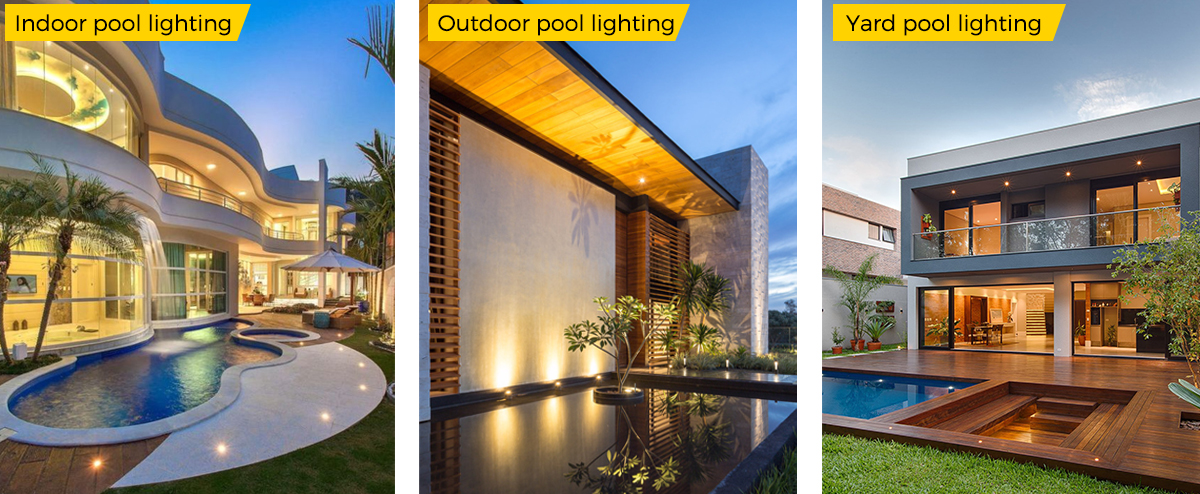 LED lighting for swimming pools indoors and outdoors
Gardencoin's LED lighting solutions for indoor swimming pools improve swimmers' visual comfort while lowering glare and the building's energy expenses. They also lessen the phenomenon of light reflecting off of the water. Furthermore, a properly installed swimming pool lighting system must ensure a balanced level of contrasts, restrict the length and darkness of shadows cast by the building and objects on the water, and create adequate visibility and consistent illumination in all directions.
The advantages of LED swimming pool lighting
✅Reduce energy and maintenance costs while remaining compliant; Long-lasting performance LED deck lights for public swimming pools.
✅Gardencoin's LED swimming pool lights use high-powered light sources to illuminate the pool; this improves visual comfort.
✅Comfortable lighting for swimmers and spectators, reducing light glare to improve swimmer performance.