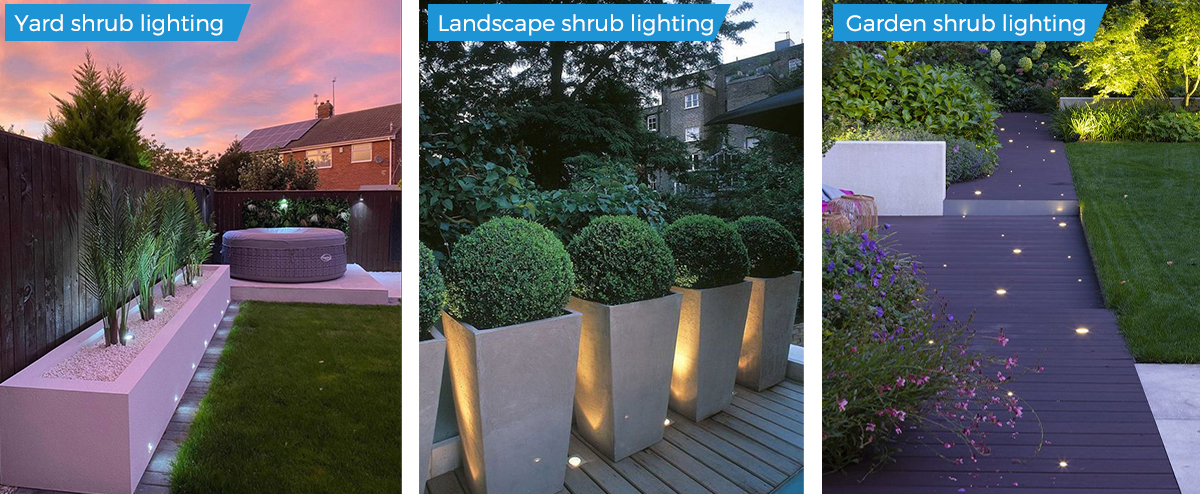 What is Shrub Landscape Lighting?
For landscape lighting, shrubs are occasionally forgotten. It is simple to directly illuminate a building or a large sign tree, but it is more difficult to illuminate shrubs. To produce a great effect, you can illuminate shrubs through a variety of methods. There are many options for landscape lighting for shrubs. It can be used for a variety of purposes, including perimeter lighting, highlighting plants, illuminating trees in flowerbeds, and much more.



Why Choose Landscape Lighting for Shrubs?



✅Fantastic Path Lighting
Since shrubs are often cut periodically, it is simple to prevent them from blocking the walkway. A very sensible and beautiful approach to using shrub landscape lighting is to illuminate both the shrubs and the route itself.
✅

Light a Perimeter In a Tasteful Manner
Frequently, shrubs are utilized as boundaries. They are just as good at establishing seclusion as fences, but they are more appealing.
Using landscape lights on perimeter shrubs is an excellent method to make your perimeter visible, regardless of whether your perimeter consists only of shrubs or shrubs and fencing. It can define the edge of your lawn or to install security lighting to prevent unauthorized access to your property. It's a fantastic method to provide a background for landscape lighting in other areas of your garden.